So, you have built a nice website for your business. Any online inquiries about your business after the website was launched? It's always good to have an intuitive and engaging website. But whether it is rebranding or introducing your company to an online audience, your website will pull the right audience only with SEO-optimized content and great marketing campaigns. Search Engine Optimization i.e. SEO further enhances your website's capabilities to reach your target audience. In short different areas of Digital Marketing and SEO services are together needed for a strong online presence to attract clients.
Satisfying SEO Skills Did you know, as per Google, "50% of consumers visit a store within a day of their local search on a smartphone." That's why an SEO Company can work wonders for you. SEO strategies can be implemented successfully with the expertise of a knowledgeable Digital Marketing Agency. As per Forrester, "93% of online experiences begin with a search engine."
Key SEO areas:
1) Unleash SEO, the secret weapon of the internet to be found by search engines and the people relevant to your business.
2) Local SEO can bring your target audience to your local store with location-based targeting.
3) eCommerce SEO can help in boosting your sales by attracting more visitors to your online store.
Excellent User Experience
Imagine people seeing a corporate website when they come looking for a fun brand which is your identity. Or say, you have built an online store but there are so many elements cluttered on your web page that the customer can't find what they are looking for and move on to your competitor who gives them a better page navigation experience. These examples just emphasize the fact that user experience matters a lot.
With technological advancements, a lot of functions on your website can be made easier with a simplified and seamless user experience. Too many colors or features are not required, just the right balance of features with engaging content, faster page loads, and design that resonates with your brand is all that you need to keep customers wanting to come back to you. SEO services clean up your website and increase the speed in the loading of web pages.
Take the Right Help
These days there are enough tools to make the most of a business website. You need not think twice about seeking the support of a good Digital Marketing Agency to build your online presence. Digital Marketers know what will work best for your business. They will design and execute online strategies with high-end data analytics and optimization techniques.
The bottom line is, "Do not lose opportunities and act wisely by hiring a reputed Digital Marketing Agency to grow your business."
Aarav Infotech is an experienced Digital Marketing Agency delivering SEO services and more.
Which brands have you interacted with online? Which eCommerce brands do you remember the most these days? How do you feel about their digital marketing impact?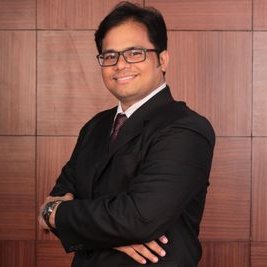 Written by:

Jitendra Raulo

Jitendra Raulo is the Founding Director at Aarav Infotech India Pvt. Ltd., a leading Web Design and Digital Marketing Company with 11+ years of experience and having headquarter in Mumbai, India, and Support Centre at Bhubaneswar, India, he is actively working with Start-ups, SMEs and Corporations utilizing technology to provide business transformation solution.