How important is it to create a proper budget before launching your website? The answer is a lot. Whether it is a new website for start-ups or a re-launching of an existing website, under budgeting for a new website can create haywire for your business. The unprecedented expenses cause a rollback on marketing activities planned to post the launch of the website. This follows a series of dismal events where the design and functionality of the website are compromised and the site ends up with much less desired results, losing out in the competition.
So what is the key to making the best website within your budget? Firstly you should have an idea of what you want your website to do. This would help in setting a realistic budget for the job. Once you have a rough idea, the inputs need to be handed over to your web development company. This is a major step as web design services can cater to your needs while giving you valuable tips on maintaining your budget, cutting on costs, and optimizing your goals.
Following are the key areas your company needs to consider while launching a website:
Design Whether it's a new or a re-launched website, the design is the core of the site. Once you specify your needs, your website design company can work on it with your specifications like the ease in user accessibility, a design that would encourage high rates of conversions, and high rankings in SEO.
Time It is reasonable to consider that you will not get your perfect site running smoothly yielding your expected results, together with your well-suited design at the first go. On the way of development, there can be changes to the layout which you initially considered to be perfect. You and your web developer need to consider the time in trials as well as the time consumed by technological changes. Keeping in mind the factor of a time scale, it would be easier to prepare a budget accordingly.
Content A flamboyant website with pleasing visuals may lose its sheen if it is thin on its content. The time and money you spend on your site should be able to make it rank high in search engines. You need to be careful while deciding on your content, its uniqueness, size, the bandwidth, and consider outsourcing for copywriting if required. Your money spent should be worth a good quality of content for your site.
Marketing Using Social Media Social media can dramatically increase conversion rates if used wisely. The popular share options available on social media can enlarge your presence over the web. Facebook likes, and Twitter presence can be really helpful. Your web designer can provide suggestions for improving consumer interaction by incorporating effective call-to-action options.
Maintenance You should remember that post launching your website, you have to work on its maintenance keeping it up to date and upfront in the competition. Here you have to keep some expenses in mind, for example- server maintenance for handling new customers, design changes if there is some problem in user accessibility, upkeep of security levels if your site accepts personal details of your clients, etc. You can plan for estimated expenses with your web design company.
With a summary of your initial plans and future costs of your website, you can obtain proper guidance from your web development company. Strategic planning from the beginning will help prevent future unpleasantness or risks that would topple your ambitious plans in internet marketing.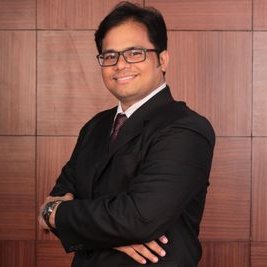 Written by:

Jitendra Raulo

Jitendra Raulo is the Founding Director at Aarav Infotech India Pvt. Ltd., a leading Web Design and Digital Marketing Company with 11+ years of experience and having headquarter in Mumbai, India, and Support Centre at Bhubaneswar, India, he is actively working with Start-ups, SMEs and Corporations utilizing technology to provide business transformation solution.