Mobile SEO certainly has gained momentum. And it all happened after the desktop and mobile websites were indexed distinctly by Google. With the smartphone wave hitting the marketing and increasing likeability amongst users, mobile SEO underwent a revolutionary change. Having said that, today it is imperative for a website to be mobile-friendly. So, what does it mean to have a mobile-friendly website? Of course, we talk about Google ranking here as well. However, there are a few more factors that cannot be overlooked in mobile SEO. Here are some of the most trending mobile SEO ranking factors most digital marketing providers would agree upon –
Technical Factors
1. Site Speed
Site speed is the site loading time on mobile. According to a Mobile Ranking Factors study by Searchmetrics, the ideal site speed must be under 1. 2 seconds. On average, among the top 10 highest-ranking mobile websites have a speed of 1.10 seconds. If it gets lower tthan1.17 seconds, then the ranking falls to the op 30. If the loading time is more than 3 seconds, the users do not wait and just switch to another app.
2. AMP (Accelerated Mobile Pages)
AMP helps to load your web pages30 times faster than the regular ones. This has a direct and positive implication on your ranking, and click-through rates and offers the best experience to the users
3. Flash Content
Flash technology is a big NO if we are looking at a great mobile ranking website. The very reason being most of the browsers used on mobile do not support flash and hence would not display the content.
4. Technical Errors
Technical errors are not at all good for your SEO. 404 errors and faulty redirects are pretty frustrating for users and must be fixed immediately. Check your website for technical errors at least once a week.
User Experience Factors
1. Unordered Lists
An unordered list for your mobile-compatible website is certainly a part of good SEO. As compared to desktop sites, Google seems to like mobile websites that have unordered lists. So, go for structured text and use 9 bullets strategy for mobile websites.
2. Images
Optimizing the image size and dimensions is an important aspect of mobile SEO services and can do wonders for user experience. Restrict to 4 images for a single mobile page.
3. Intrusive Interstitials
This is not good for the health of your mobile website ranking. Yes! Pop-ups can block your website content on a small mobile screen making it a frustrating experience for the users.
4. Font Size Legibility
No one wants to see a website with fonts smaller than if meant to be read by ants. So, remember to have at least the recommended font value of 16 above the fold for your mobile websites. It's where the headlines are placed and it would be the strategic thing to do to get your user's attention.
5. Small Touch Elements
Having caught up playing with small touch elements is like living a bad dream repetitively. Yes! Small checkboxes or buttons add to the agony of the users when they are not able to click using their fingers. Just imagine placing such small elements close to each other on your website - too bad for users and even worse for your SEO ranking.
6. Internal Links
This is very important considering the limitation on size and content for the mobile website for better UX. That's the reason why mobile pages have 75% lesser links than desktop pages. Avoid placing internal links too close on the mobile pages as it may lead the user to slip the important links.
Content Factors
1. Keywords and Related Phrases in the Body
While keywords are good for ranking, do not go overboard with them. Consider the fact that mobile sites have lesser or shorter texts and overuse of keywords and related phrases may disturb the natural flow of content and may end up sounding absurd in many cases. Keep a healthy ratio of keywords for text used.
2. Keywords in External Links
External links or backlinks are important for SEO. If your objective is to gain ranking on Google for a particular keyword, it wouldn't be wise to put them into anchor text that links out to other websites. This may mislead Google into interpreting the link with your potential keyword as a more relevant source to the topic of the page than your website. Remember, anchor texts are for you to work. Don't make them work for your competitors.
3. Count Length
Remember to consider the screen size while putting your words there. For desktop sites, it would be different. As far as mobile sites are concerned, 700 – 1000 words are good enough.
Additional Factors
1. Social Media
The rich social engagement of social media can give a boost to your ranking. Research shows that on average, a user spends about 30 minutes on social media like Facebook. More than 77% of the content shared on social media is through mobivideosdeo on various platforms like Facebook, Twitter, Instagram, etc. So, have an engaging strategy involving newsletters, ad targets, invitations, etc. on these platforms.
2. Local SEO
Local SEO is very important to tap your users from your locale. CBecausemobile phones are used by almost everyone and are easy to carry and are mostly used to track locations like shops, mobile SEO makes a lot of sense in building a strong presence for your website on the web.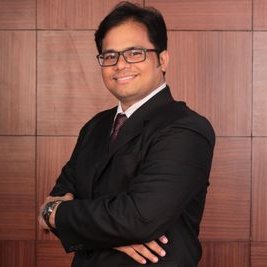 Written by:

Jitendra Raulo

Jitendra Raulo is the Founding Director at Aarav Infotech India Pvt. Ltd., a leading Web Design and Digital Marketing Company with 11+ years of experience and having headquarter in Mumbai, India, and Support Centre at Bhubaneswar, India, he is actively working with Start-ups, SMEs and Corporations utilizing technology to provide business transformation solution.