Every website needs maintenance. If you do not maintain your website it will be out of order just like a car. A car needs servicing from time to time. Like a car, a website needs servicing as well. Website maintenance is the task of keeping your website up-to-date and its performance flawless. Website maintenance is not a one-time task. It has to be done regularly to make the website more productive.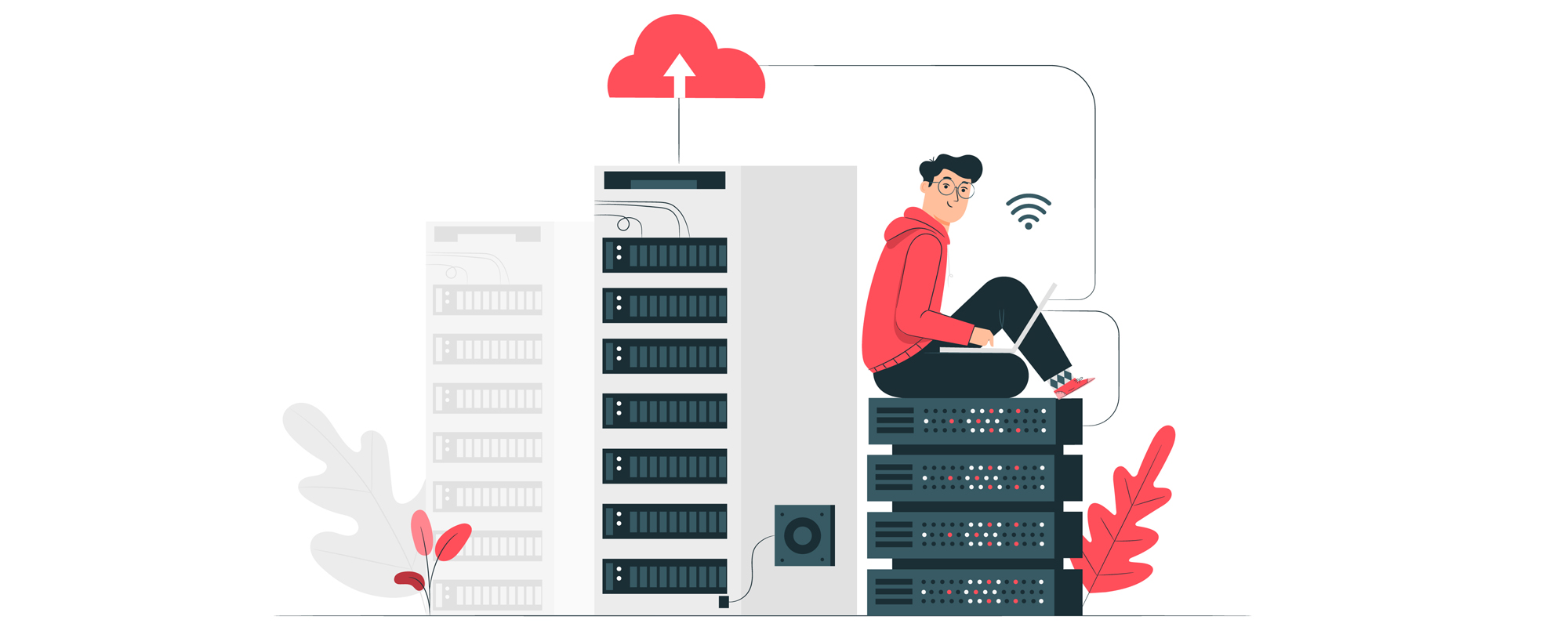 Your website exhibits the face of your business. The online presence of your website is represented by your website. The details of your company, the testimonials, the products, and the contact information are all there and people come looking for them. You can lose leads and sales if you have a dysfunctional website. Your first impression of your customers will go very wrong which is not beneficial for your business especially if it is an eCommerce website because people can not make transactions with a defective website.
A lot of money, time, and energy are invested in building a website. All of it will become useless if the website is not maintained properly and starts malfunctioning. A regularly maintained website can provide advantages like SEO boost, traffic growth, and better ranking in search engines. It is equally necessary for both large and small-scale businesses to maintain their websites. Many companies, mostly startups, avoid it just to save money, which costs them, even more, when their websites break down because they need to build their websites from scratch.
It does not show on the surface but with regular monitoring of your website, you will know what kind of maintenance it needs and when. Website maintenance also includes security updates and new content that can help you retain your old customers and grab the attention of new customers. Any website that has grammatical errors, technical glitches, or unwelcoming background and graphics will not give a good user experience. With website maintenance, you can get rid of these. Websites with malware and bugs are not appreciated by Google which is why it takes them down.
You will get to know more about website maintenance, its requirement, and what it does to your website as you read this blog further. You can also visit our website to get free content every week on website maintenance and services. The ideas you gather will help you understand your website better. The price for the services can also be found there.
Why is a Website Maintenance Plan Important?
The Majority of Customers Conduct Online Research: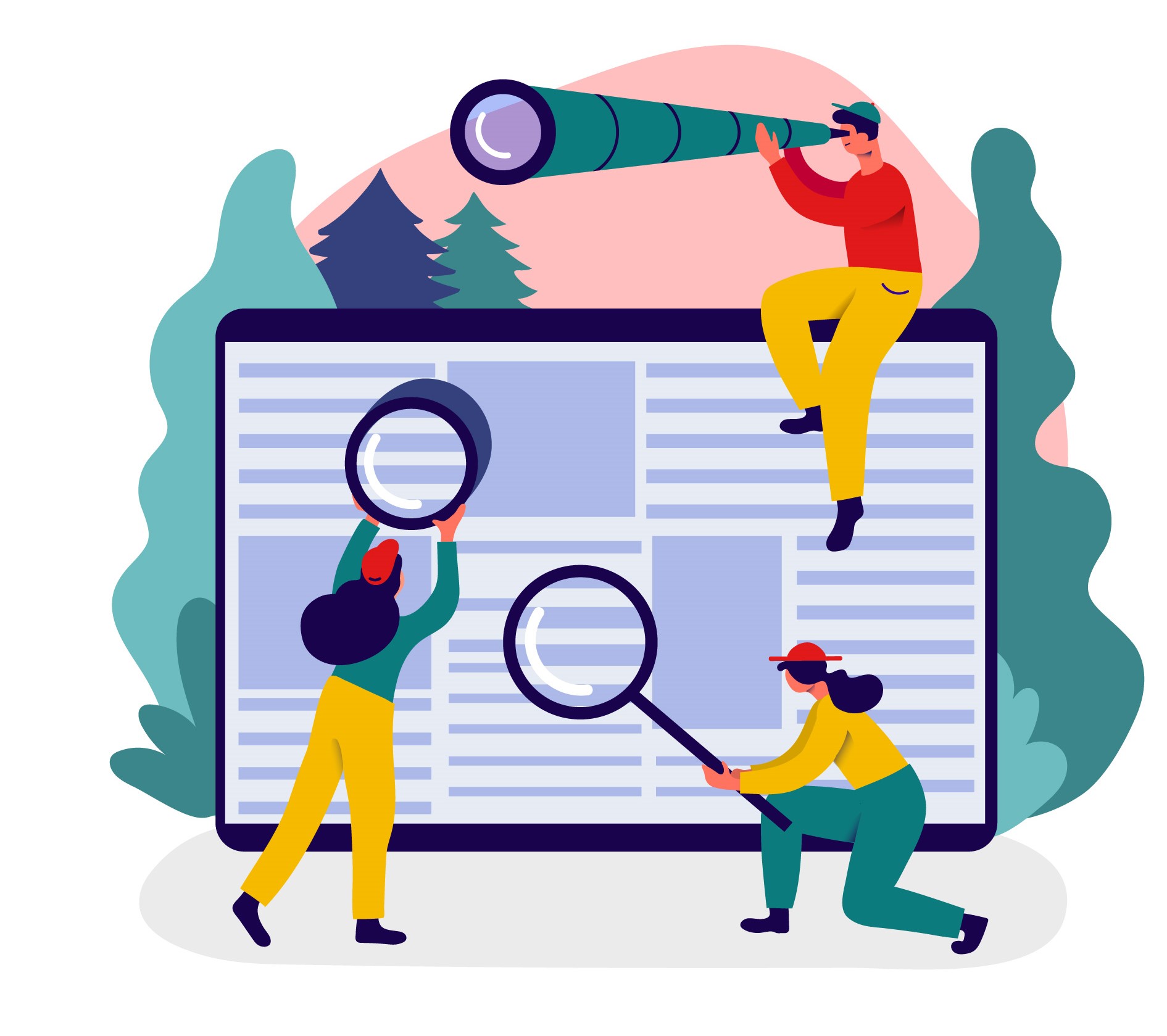 Image Credits - @pikisuperstar
Nowadays everyone searches for everything online. 87% of people conduct online research before buying a product. That is a huge number and an equally great opportunity for you to be found out by people and to leave an impression on them. While searching for products or services related to your business and finding your website, their experience with your website should be good. If your website does not attract the attention of your visitors then they will go to your competitor's websites and you will lose valuable leads. So your online presence is the backbone of your business growth.
Your Website is the First Impression on Your Customers:
Your website shows how professional you are. The visitors that come to your website can be potential customers if their experience with your website is impressive. If that goes wrong they will not visit your website again. They will rather do business with someone else with a professional website. The perfection of your website tells how seriously you take your business. Customers may lose interest in your website due to grammatical or typing errors and irrelevant content. It is necessary to keep the interest of your customers in mind. Website maintenance comes with security and software updates that increase the speed of your website and provide new features that can lure customers to your website.
The Sales Growth Depends on Your Website:
Your website takes the charge of directing your visitors to purchase your products and services. This ensures that your sales grow. For an eCommerce website, the transactions are an important part of your website. If your website does not function properly the transactions will be unsuccessful and you will lose valuable customers. If you want to do serious business you must have a functional website.
Visitors Judge the User Experience:
89% of customers prefer to do business with your competitors due to the bad user experience of your website. The better the user experience of your website the more customers you can retain. The sales of your business depend on the user experience. People will be willing to do business with you when the user experience of your website is impressive. If it takes more than a few seconds to load your website then the visitors will not stay.
Improved Security is a Part of Website Maintenance Plan:
Bugs, hackers, and cyberattacks can cost you a fortune if you do not get rid of them in time. They are threats to the security of your website. It can sometimes crash your whole website and you will have to build the website again. The investment you would have made to build the website will all be futile. Around $15.4 million are spent by U.S. companies per year to tackle cyber attacks. There is a lot of sensitive information about your customers on your website that should remain private. If your website is not secure that information will also be jeopardized. You will end up losing the trust of your customers and your website may face downtime.
Website Maintenance Supports Your SEO Strategy:
The bounce rate of your website should be low for it to have a good ranking in the search engines. If the customers leave your website within a few seconds of arriving then the bounce rate will increase which will be bad for your Google ranking. The traffic to your website will decrease eventually. The other defects that hamper your search engine rankings are outdated website design, structure, content, security or technical issues, etc. Your website must always appear updated because an outdated website can not rank well in search engines.
Do Websites Need Maintenance?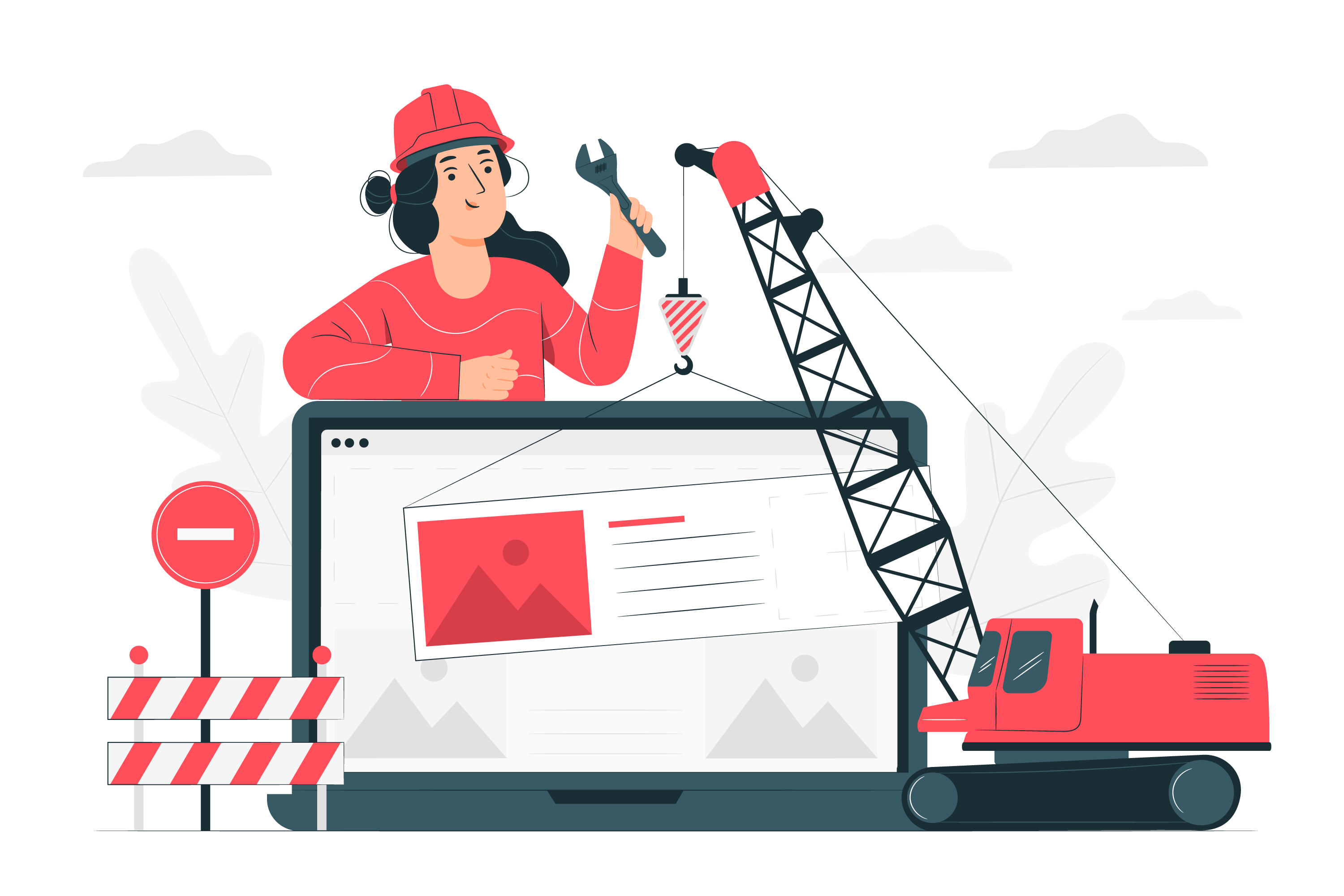 The answer to this question is yes because every website needs maintenance. The website needs server maintenance, website code updates, plugin updates, alignment with current trends, and fresh content to stay updated and fresh. The changes you do to your website show your activity. Your customer should know that you are actively working on your website for a better user experience. Redundant content or images or designs will make your website look outdated and ill-maintained. Therefore for the better performance of your website you should keep maintaining it at regular intervals.
Every website has a host web server. You need a hosting service to access your website. This host server needs to stay updated with patches and tweaks because it is responsible for some major aspects of your website like- its Google ranking, site speed, availability, and the delivery of the website. If the host server is not maintained properly all these aspects of your website will be in trouble.
Sometimes websites are made using CMS (Content Management Systems) like WordPress, Drupal, Magento, Joomla, etc. For the security and relevance of these platforms, frequent updates appear. These platforms enhance their capacities with the help of specific plugins and extensions. These updates need to be installed so that your website is secure from security threats and bugs.
Those websites that have high ranks on Google update their content as regularly as they can with new and up-to-date information. Search engines always choose websites with the latest updates for high ranks. To keep a tight connection with your visitors, fresh content is necessary to get their attention. The exploitation of online businesses and data theft is very common malpractices on the internet. Regular maintenance services check these security issues.
A durable and tough maintenance plan helps your website evolve with fast-evolving technologies. This ensures that the links of your website work, the images load quickly, the emails work, and ultimately there is higher customer retention.
How much Does Website Maintenance Cost?
The maintenance cost depends entirely on the type of website you have. The services you need are also a big part of the cost. Before hiring professionals to do the maintenance you must first see the services they provide and their cost. Three factors decide the price, they are- personnel cost, hosting cost, and tool cost.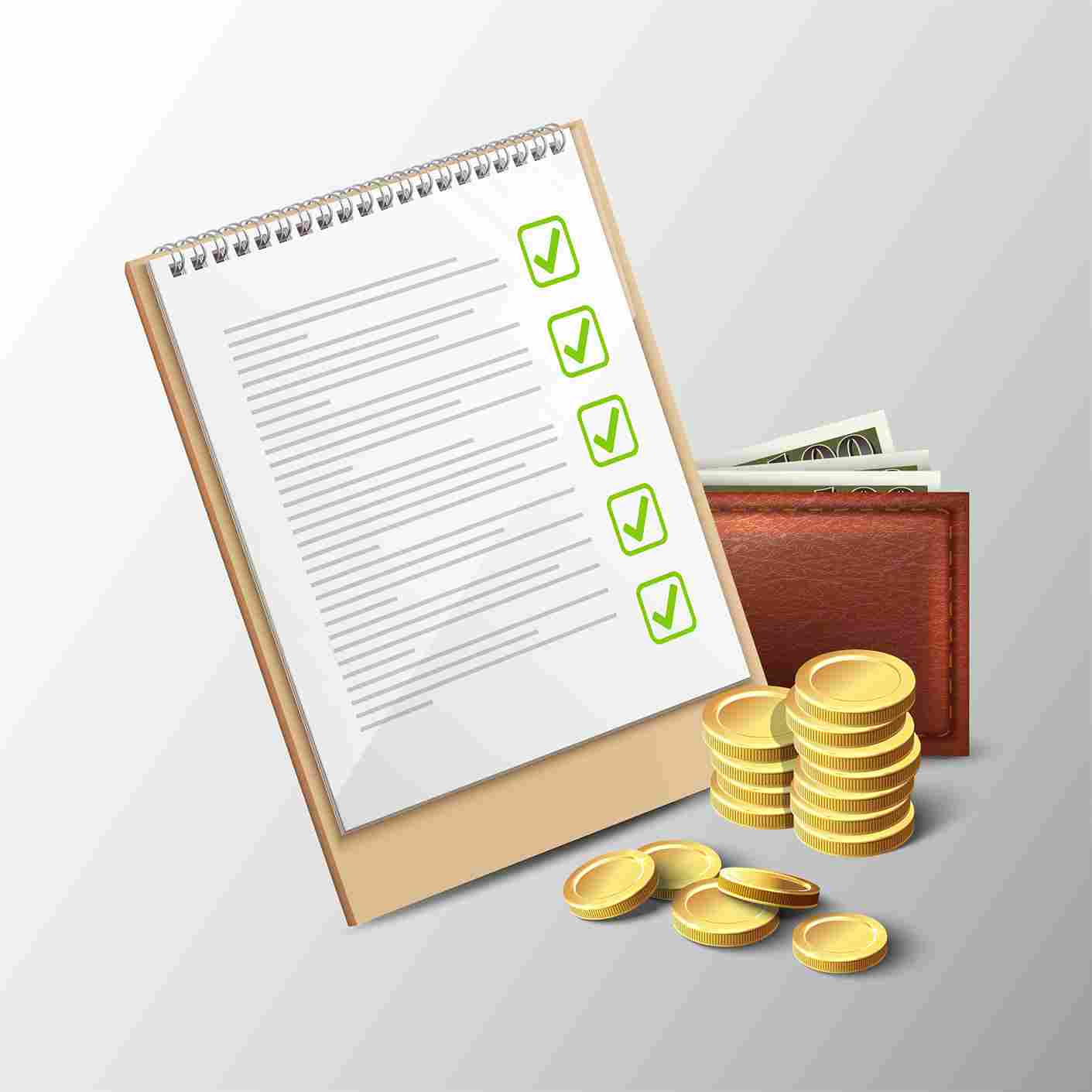 Different types of websites and their costs are as follows:
These personal websites have low maintenance costs ranging from $8 to $28 per month. It can also be done free of charge with the help of blogging sites like Google Blogger. These websites do not have big traffic and have lesser needs. You can do it yourself where you only need to pay monthly for hosting service and domain name renewal with the help of platforms like WordPress.
Around $110 is the maintenance cost of small business websites per month. These websites need repeated maintenance, backups, updates, and marketing which is why the cost is a bit more. Customized services are the need of these websites.
A maintenance cost of $200 to $3500 is required for corporate websites every month. If it is used only for marketing then the price can be low. With regular backups and updates, these websites can be easily maintained. It is advisable to do this with professional help. It makes your business hassle-free and you can take care of the other important tasks.
The cost for an eCommerce website can be $2000 to $3000 per month. This costs more because there is so much content, customer information, and code customization. Regular maintenance should be done cautiously and preferably by professionals as it needs technical support. Web maintenance packages and services are a great solution for eCommerce websites.
Added charges can be there for different services that require maintenance. They are:
For the creation of a website, a domain name is necessarily purchased. It is the address of your website. If you do not want someone else to buy your domain name you must make regular payments. These payments can be both monthly and yearly. The general cost of domain names is $3 to $5 per month and $9 to $14.99 per year.
There are many options to host your website. You can both take the help of a hosting service and do it yourself. It would cost $70 to $190 with Wix or WordPress. An economic option is a shared host where your website shares the server with many other websites. The cost is $25 to $120 per year. If you want to own a server only for yourself then it can cost between $1200 and $24,000 every year. It is called a dedicated server. One more option is the VPS (Virtual Private Server). Here you share the server with other websites but with the benefit of having a dedicated amount of server space that is provided by the provider by dividing the server into many VPSs.
SSL stands for Secure Socket Layer. This certificate ensures the security of your website. Without any threat, your website can transport and collect sensitive data. With hosting services this certificate can be accessed free of cost otherwise you need to pay for it. The higher encryption rate that comes as an advantage with an SSL certificate is advantageous for your business. A website having an active SSL certificate has HTTPS in its URL instead of HTTP. It also has a padlock symbol before the URL. The cost of an SSL certificate can be $1 to $124 per month and $15 to $2000 per year. These payments are necessary to keep your website safe.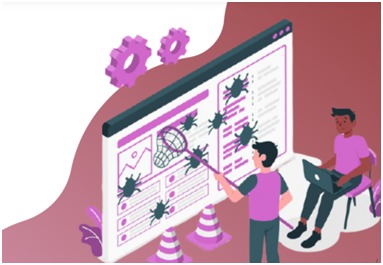 Different providers include different services in their website maintenance packages. Apart from that they give added services to people who need them. Website maintenance, in general, includes checking the functionality of the website, tweaking security issues, updating content and graphics, updating software, etc. It is recommended to take the help of professionals because some maintenance tasks need technical expertise. Professional services also know how to handle a situation when the website crashes during an update because they keep backups. Some of the services that are usually included in website maintenance are given below.
Complete Website Check-Up:
Your whole website is tested to find the faults in it. This process is repeated after updates as well to ensure the functionality of the website. These faults can be outdated or wrong content, broken links, and features that do not work. These faults are corrected so that the forms and checkouts on your website work properly. The usability of your website is also tested.
Updates are tested on the staging site before applying them to production. Critical software like the CRM of your website should be checked for updates. For CRMs like WordPress themes and plugins are monitored and maintained.
Browser Compatibility Test:
Your website should be compatible with the commonly used browsers and also some of the less used browsers. Website maintenance helps your website if it is incompatible so that more customers can reach out to you from different browsers.
If you have subscribed to a website maintenance service, they usually have automatic backups. You can also back up your website manually. It is necessary because it saves time and money if anything goes wrong. The website can be restored anytime with the help of backups. This way your website does not have to face any downtime in case of any trouble. These backups should be done either weekly or monthly according to your preference and need.
Tools like Google Analytics can be used to analyze the key metrics of your website. To see whether your targets are being achieved or not check the KPIs (Key Performance Indicators). Updates and maintenance are supposed to strengthen the performance of your website.
There can be spam and bugs on your website that threatens its security. Before doing any updates the security standard of your website is checked and the bugs are fixed. Some web maintenance packages do daily scanning to deny the entries of spammers and hackers.
The loading speed of your website is a very important factor that decides whether your visitors will stay or leave your website. If it takes more than a few seconds they tend to leave. Tools like Google PageSpeed Insight can be used to check the speed of your website. Website maintenance fastens the loading time of your website.
Search Engine Optimization is a major part of website maintenance. SEO aims to lift the rank of your website in search engines. Proper keywords are used in the content of your website to make it more visible.
You can do it yourself to get rid of the redundancy of the content on your website. Fresh content attracts more visitors. Maintenance service providers usually do it if you request them to and as per your preference.
Domain and Hosting Management:
These technicalities are a bit tricky but with web maintenance plans you can get industry-recognized security and cutting-edge hosting services. This affects the uptime of your website in a good way.
Web maintenance services provide reports every month usually. Detailed reports on what has been done to your website for maintenance are given by the provider. Google Analytics report of site traffic details and page views is also provided to you for you to analyze the performance of your website.
How to Choose the Right Website Maintenance Company for Your Business?
You must first examine the compatibility of the website maintenance company with your expectations. There are some factors that you should take into consideration before choosing the company. They are- services offered by the company, the pricing, reputation of the company, years of experience, etc.
The Services Offered by the Company:
It is important to find out whether the company you want to work with offers the services you are looking for or not. If they do not match hiring them will be a complete waste of time and money. You should first list out all the services you need for your website and then tally them with the services offered by the company. If not this you can also check whether the company offers the basic services that any good company does. These basic services comprise:
Make sure there are no broken links.
Providing plugin and software updates.
Enhancing the loading speed of the website.
Updating the images and graphics.
Correcting 404 errors.
Making the website mobile-friendly.
Doing security scan analysis.
Changing layouts, templates, and themes.
Updating the website design.
Updating content.
Posting blogs.
Renewing the domain.
Hosting the website.
Do the Services Come Within Your Budget?:
You must set a budget for the services you want. This budget should consider all the aspects that decide the price offered by the company. You should first ask yourself some questions. What is the size of your company? How complex and functional is your company website? Does the maintenance cost of the service provider match your budget? Small-scale industries require simple maintenance services whereas large-scale industries need complex maintenance. These prices vary from company to company. So you should see which one suits your requirements the best.
The reputation of the Company:
You should always work with companies that have a good name in the market. Browse that company's website to do the background research. There you should check the client reviews and testimonials to know about the experience and level of satisfaction of the people who have already worked with them. You can also know about the professionalism of the company from the website. Grammatical errors and inconsistencies are not signs of professionalism. Look for the company on social media platforms like Linkedin, Twitter, Facebook, etc. to know about customer reviews.
Years of experience in the Company:
You should always check how many years has the company been working in the concerned field. The more the experience the better will be the performance. The team working on your project should have professional and experienced employees. They must have worked on other projects. Before accepting them ask all the questions you have in your mind to be clear about their efficiency and performance. Keep in touch with them for regular updates.
Why is Aarav Infotech the Right Choice for Your Website?
We have a team of professionals who exclusively work on maintenance services. We are easy to work with and provide reports regularly. Some of the services we provide are:
CRM for Maintenance Life Cycle
Ticket Management System
Android and IOS App
20+ Monthly Preventive Tasks
Remote Cloud Backup & Restore
Detailed Reporting System
Easy to Use Customer Area
5+ Ways to Raise a Ticket
24×7 Website Uptime Monitoring
Onboarding Health Check-up
Dedicated Maintenance Team
Unlimited Standard Support
Project-Based not Hours
Defined Process in Place
Learn about Website Maintenance with Aarav Infotech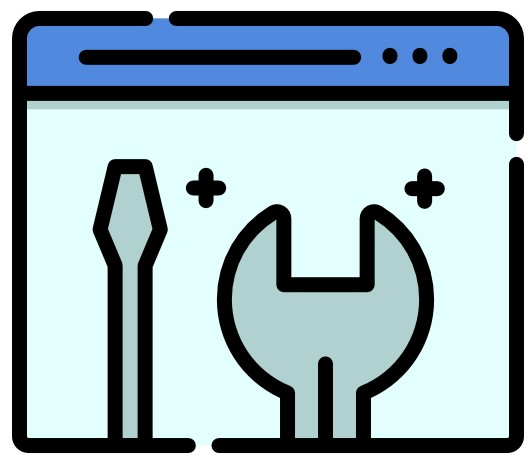 The reputation of your business is represented by your website. Therefore it is beneficial to have a smoothly functioning and error-free website. You can maintain your website yourself but it involves a lot of tasks. If you hire a website maintenance service provider then they will handle all those tasks for you and you can work worry-free. One such provider is India's first systemized website maintenance company, Aarav Infotech. Website maintenance is our niche. We have various website maintenance packages and all of them are budget-friendly.
We are the one-stop solution for website maintenance with customized packages that offer services like updates, security fixes, domain and hosting services, theme customization, website optimization, and many more. You can study your performance with the performance report on your website that we provide. None of the information on your website will be lost as we take regular backups.
We also have packages based on the platforms you have used to build your website. For example, WordPress, Drupal, PHP, WooCommerce, etc. We give 360° web solutions starting from domain registration to digital marketing. Our costs can fit any pocket as our products serve every range of budget. A team of 30+ professionals is at your disposal specifically for the task of website maintenance. Use our 10+ years of industry experience to transform your business. Inculcate the latest technologies to your website with our service.
Choose any of the monthly or quarterly maintenance packages according to your convenience. This should be decided based on the size and requirements of your business. List out the services you would like to have for your website and then choose the right package. You can reach out to us 24×7 at any step. Our proposals are crystal clear for you to understand that your trust matters to us. Our payment options are flexible. You can pay us using payment methods like debit or credit card, NEFT, net banking, EMI, UIP, wallet, etc.
We take pride in calling ourselves India's First Systemized Website Maintenance Company. We have years of experience and our target is your satisfaction. For your post-launch support activities, we have a dedicated maintenance team to assist you. Our processes are well defined and our program is the only program that does not work on an hourly basis, it rather works based on projects. You have access to check your ticket consumption, ticket statuses, package features, etc. because we believe in transparency. One more advantage of our service is you get unlimited standard support. You can avail of our support easily from our IOS and Android apps as well.
Conclusion
Did you find this guide to website maintenance detailed and helpful for your business? You can find more such information on the website of Aarav Infotech. Please visit our website at https://www.aaravinfotech.com/. Our email address is sales@aaravinfotech.com. Our team will be waiting to serve you.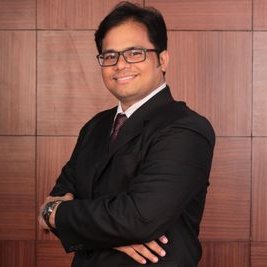 Written by:

Jitendra Raulo

Jitendra Raulo is the Founding Director at Aarav Infotech India Pvt. Ltd., a leading Web Design and Digital Marketing Company with 11+ years of experience and having headquarter in Mumbai, India, and Support Centre at Bhubaneswar, India, he is actively working with Start-ups, SMEs and Corporations utilizing technology to provide business transformation solution.