Introduction
Are you still operating without a robust website maintenance plan? It is high time that you paid attention to your website's functioning and how it affects your business. In case, you aren't aware of the benefits of having website maintenance services, here's a deep dive into how these services add value to your business.
1. Setup & Integrations
While you can learn the basics of how to quickly create your website by searching for details online, do you want to get into the whole thing? Experts can set up your domain and host for you. They can suggest the best third-party integrations suitable for your business and set it up for you. This way, you won't slow down your website by experimenting with unnecessary integrations that may or may not be useful for your business.
2. Security Optimization
Today, you may run online campaigns using your website or give your customers the benefits of several payment options with third-party integrations. Any data collected through your website are governed by laws as per the geography of your target audience or customers. To ensure that your website complies with the existing laws, your website's security features have to be optimized. Also, website maintenance services by reliable companies guide you with recommendations on additional layers of security. Also, monitoring for the prevention and management of malware attacks is usually a part of website maintenance packages.
3. Speed Optimization
Many a time, there are loose ends on your website that slow down the page loading and need technical expertise of the website architecture to fix. In such cases, finding a solution can be time-consuming and expensive. A cost-effective approach would be to hire website experts through packaged maintenance plans. Website tech experts are qualified to locate the faulty areas on your website. They can fix it from time to time so that problems don't pile up and your site speed stays at an optimum level.
4. Monthly Preventive Website Health Check
Your website is an active space where interactions happen frequently. The more people visit your website, the more it becomes vulnerable to errors and attacks. Consider it like a car that needs to be checked regularly so that you and other passengers can enjoy a smooth ride. With website maintenance plans, you get monthly preventive website health checks wherein your website is assessed against various parameters such as broken links, spam comments, database optimization, etc. Based on the observations, action steps to improve site performance can be taken.
5. Support System
Experienced companies generally give you a support management platform where your website-related issues can be resolved quickly. Also, there are well-designed and stable remote tech support solutions that are offered by website specialists for systematically managing your concerns such as untimely technical glitches or managing a website shutdown with backups.
6. Monthly Reports
If you are worried about accountability, the best website maintenance companies offer detailed reports on what they did and what was the result. These are monthly reports to help you track website maintenance progress and improve your integrations/features as your business grows.
Conclusion
To conclude, website maintenance plans give you the peace of mind to manage the online presence of your brand by continuously monitoring it, updating it, keeping it secure, and fixing errors on time.
To learn more about Aarav Infotech's website maintenance packages, visit https://www.aaravinfotech.com/pricing-packages/website-maintenance-packages/. You can mail us at sales@aaravinfotech.com.
Key Takeaways
There are several benefits of website maintenance services.
Website maintenance experts can set up your domain and hosting and can suggest the best third-party integration for your business.
Monitoring and prevention of malware and safe payment transactions are services provided by website maintenance under the category of security optimization.
The loading speed of your website increases with speed optimization.
Website maintenance services provide monthly preventive website health checks to get rid of broken links, spam comments, database optimization, etc.
The support management system of a website solves issues quickly, keeps a backup, and resolves technical glitches.
Monthly reports of the actions taken on your websites are given to you with which you can access the performance of your website.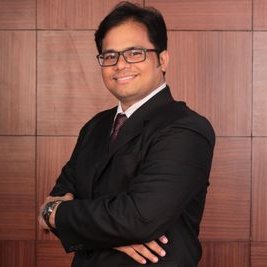 Written by:

Jitendra Raulo

Jitendra Raulo is the Founding Director at Aarav Infotech India Pvt. Ltd., a leading Web Design and Digital Marketing Company with 11+ years of experience and having headquarter in Mumbai, India, and Support Centre at Bhubaneswar, India, he is actively working with Start-ups, SMEs and Corporations utilizing technology to provide business transformation solution.