Over the years, WordPress has emerged from being an easy-to-use and popular blogging website to a valuable platform for businesses. Because of the platform's flexibility, WordPress Development services are widely recommended for individuals, SMEs, and big businesses. It is, by far, the most popular content management system across the world. You may be on the fence thinking about whether or not to go for the services of a WordPress development company. In case you are planning on creating a new business website or blog, here are the top 10 benefits of utilizing the WordPress platform and the services related to it.
Easy to Manage
WordPress is effortless to build, maintain, and update. You don't have to be a web specialist or even an HTML programmer to work with WordPress. You simply need active internet connectivity and an internet browser to build your business site.
Customization
Build a simple website or take your free website to your hosting account to personalize your site. It's very easy to upgrade your website as the need increases. A custom WordPress Development company will support you with quicker and smoother personalization of elements on your WordPress site.
Search Engine Optimization Ready
WordPress is known to be SEO friendly. Sites made using WordPress contain simplified codes ideal for Google indexing. SEO elements for every single page can be fully controlled to gain a high position in the search engines for the pages that require more visibility.
Coding knowledge is not required
WordPress offers close to 45000 free plugins to build your website. This saves your and your website company's time and money that's invested in long hours of programming work.
One platform for multiple uses
WordPress is a unique platform that offers a single dashboard to manage multiple programming languages. Whether you want to start a new blog for your business, create an online store, or make a corporate site.
Diverse Themes
WP usually comes with several free themes. But a managed WordPress hosting account comes with a lot of free premium themes. Whether it's a product portfolio site, professional services site, or online shopping site, you can choose from the free themes and customize them as required.
Effectively Manage Content
Content is a key component of most business websites. WordPress provides a user-friendly Content Management System (CMS) that makes it easier to manage articles, blogs, and other website content. To ensure a stable CMS, AaravInfotech assists clients with setting up their CMS for high-traffic websites.
Used by big brands and celebs
From Usain Bolt and Beyonce to The Walt Disney Company and Bloomberg Professional, big brand names with diverse business types and celebrities from different fields are using WordPress to grow online. Some of the other notable users of WordPress are Microsoft, Marks & Spencer for Business, BBC America, Star Wars Official Blog, The New York Times, UPS, and others.
Better Website Security
To tackle security concerns, your business can rely on managed WordPress hosting services. These advanced WordPress hosting plans conduct malware scans and protect your website from harmful and undesired website intrusions.
Enhanced features with Enterprise-grade plans
To suit the needs of modern-day businesses, web hosting providers are now offering managed WP plans to match the size of the business. Advanced Caching, auto-updates, malware scans, and free backups are being offered by web hosting service providers along with WP expert assistance. The managed WP hosting plans enables businesses to make the most out of the already loaded WP features such as plugins, free themes, etc.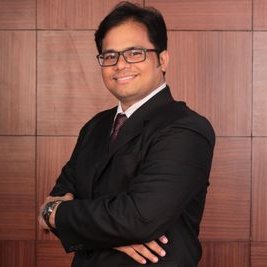 Written by:

Jitendra Raulo

Jitendra Raulo is the Founding Director at Aarav Infotech India Pvt. Ltd., a leading Web Design and Digital Marketing Company with 11+ years of experience and having headquarter in Mumbai, India, and Support Centre at Bhubaneswar, India, he is actively working with Start-ups, SMEs and Corporations utilizing technology to provide business transformation solution.