WordPress is one of the most popular CMS sites through which you can promote your business, let people know about your products, and even get some income. WordPress is hence a choice of millions of bloggers and business owners. Hence giving users a seamless surfing experience is necessary if you want to get enough traffic to your blog or website. Good WordPress website speed not only enhances user satisfaction but also is a key to getting better ranks in search engines. Hence you must ensure that your WordPress website takes less time to upload. Professional WordPress developers can help you get lightning speed on your website. How? Let us check out.
1. Using the Best Plug-ins: These plug-ins ensure that when a user searches for particular information, it does not need to go through the entire website. A good caching plug-in copies the page information when the first user searches for the same and then presents the same page to the subsequent users.
2. Choosing Right Images: Often heavy files and images slow down the website speed; optimizing photos and embedding videos can increase the website speed. But too much compression may impact the quality of videos and pictures and hence you require the assistance of a website development company to get perfect images for your WordPress website.
3. Selecting Homepage Content: Get services from a custom WordPress Company to choose what to show on the homepage of your blog or website to get the best speed. By default, WordPress features complete content and all the articles on the same page, making the site slow. If you feature archived content and excerpts on the site then the website speed automatically improves.
4. Getting the Best Web Hosting Server: A WordPress website takes your products and services to the global citizens and hence you must keep in mind the speed concerns of the users located worldwide. WordPress developers are involved in the selection of the best web hosting servers based on the location and using a Content Delivery Network (CDN) to help speed up the loading time of WordPress websites.
5. Optimizing Website Design: There are numerous website themes available in the market and you may select any theme you like, but wait; choosing any theme can reduce page upload speed. WordPress developers involve in getting the best theme for you. These companies either make or customize themes based on the business requirement, which are simple and well coded to match the speed of the website. Hence from core technicalities like coding to simple tactics like uploading JPEG images and embedded videos, everything has a major impact on the WordPress website speed. As a business owner, it may not be possible for you to look into every aspect of website designing though you want your website to be a top-ranked one generating high revenue. At this juncture, it is best to employ WordPress development services so that your website can serve its purpose in the right way.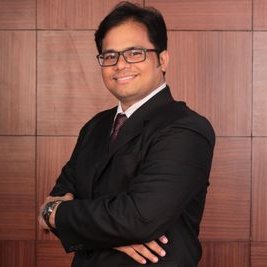 Written by:

Jitendra Raulo

Jitendra Raulo is the Founding Director at Aarav Infotech India Pvt. Ltd., a leading Web Design and Digital Marketing Company with 11+ years of experience and having headquarter in Mumbai, India, and Support Centre at Bhubaneswar, India, he is actively working with Start-ups, SMEs and Corporations utilizing technology to provide business transformation solution.