If you're into an e-commerce business, it's very important to have a good Google ranking oforyour site. Ranking oatthe top in Google page rankings is surely going to increase your online brand presence as compared to your competitors. Read this detailed guide oonthe SEO tips to achieve success in the e-commerce business in 2017. Know more about eCommerce SEO services and eCommerce web development to achieve the best results for your website.
1) Focus on Domain Authority: Domain Authority is a metric to compare your domain's ranking in comparison to that of your competitors. It is a score(0-100) conceptualized by Moz for rating a website's ranking on Google and other search engines. If your Domain Authority increases, your site will have higher search rankings as compared to your competitor's sites. It depends upon various factors that include on-page SEO, good site structure, good site-level optimization, a good number of backlinks from high Domain Authority sites, and many more.
2) Product Page Optimization: The product pages should be optimized with unique content for each product. This can be done by writing unique product descriptions with the optimized use of keywords. If you use the content provided by the manufacturer, it may eventually lead to the creation of content copies similar to the affiliate websites and would eventually hamper your site rankings. Apart from the unique content on the product pages, ensure the content is unique on category pages as well.
3) Site Structure and Navigation: A good site structure will ensure higher search engine rankings and a user-friendly experience. A site structure right in place will allow better crawling of the website and better indexing of the content. A proper site hierarchy should be followed. In an e-commerce website, the users can sort and filter products based on their preferences like price range, color, brand, etc., and these results in rthe eplication of content pages. Therefore it is essential to ensure relevant indexing of the site pages. Besides the URL structure should also be clean and navigation friendly. It should be organized based on the site hierarchy.
4) Mobile Friendly: Nowadays, every e-commerce business has an app version and more and more people are becoming agreeable to making purchases via mobile phones. Thus ian e-commerce business needs to havea mobile app or an SEO-friendly mobile site in place for people who intend to carry out their search and purchase activities through mobile phones.
5) Having a Social Environment: Ecommerce companies should work towards acquiring or getting product reviews from the users. Product reviews are important as they affect the purchase decision of new buyers. Product reviews written by users will allow your product pages to get new content making them unique and this will increase the search ranking of the page.
6) Lower Load Time: Lowering load time will eventually lead to increased conversions. If a site takes more time to load, it will eventually allow consumers to navigate to a different user-friendly site, resulting in a loss of sales and creating a bad impact. If you follow these simple SEO tips for successful e-commerce in 2017, your business is bound to grow. For more details get in touch with an experienced SEO company.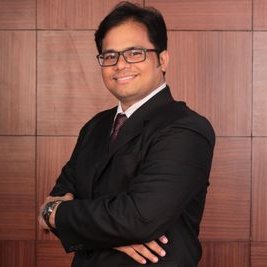 Written by:

Jitendra Raulo

Jitendra Raulo is the Founding Director at Aarav Infotech India Pvt. Ltd., a leading Web Design and Digital Marketing Company with 11+ years of experience and having headquarter in Mumbai, India, and Support Centre at Bhubaneswar, India, he is actively working with Start-ups, SMEs and Corporations utilizing technology to provide business transformation solution.