When you speak of digital marketing a customer base of on-the-go users comes to our mind. Surveys show that users surf the internet most when they are traveling and hence mobile have become the most used device for surfing the internet. This is one of the prime reasons why you should have a good mobile page upload speed. So, for a good Website design company, mobile page upload is important as it serves as a criterion for high rank. Mobile page upload speed is one of the basic criteria for ranking websites on search engines. Search engines like google measure time to the first byte to consider page speed. Moreover, slower page upload means the search engine can crawl fewer pages using their allocated crawl budget, which in turn hurts the website ranking. Hence choose an SEO company that can take care of your mobile page upload speed along with making the content strong and relevant.
Reason for more traffic
A user hardly waits for2 seconds for a webpage to upload and if your webpage takes more than this time to upload there is a high chance that users will skip the webpage even without going through the content. Web development services ensure that mobile web pages load just with a blink of an eye and hence have lesser bounce rates and users spend more time on the page.
Indicator of reliability
Will, you ever buy from a website that is slow to use or takes almost a lifetime to give you the information you require? No, I guess and similarly, you will never recommend the website to your peers and friends. Hence, mobile page upload timing is directly related to the online transactions and revenue generation from your site. A general user surfs the internet on mobile to save time and hence if this basic reason is nullified by slow mobile page upload speed, it leads to customer dissatisfaction and in turn less traffic and transactions. Users even feel that slow websites are badly maintained and hence not reliable for online transactions. A premium web company helps you get lightening mobile page upload speed by
• Helping you choose an exclusive web hosting server.
• Maintaining the mobile site regularly so that only relevant content is present on the site, making the site light.
• Uploading compressed images on the site while maintaining high picture quality. Removing unnecessary widgets is another way to improve page upload speed.
• Choosing the nearest servers to the location of the customers to deliver mobile pages to users in less time.
• Suggest you the right technology to build the mobile page to enhance the speed of the page; like Joomla, WordPress, Magneto, and Shopify, depending on the purpose of the page.
• Selecting the right theme and layout for faster page upload is also a part of web development. Website Design Company hence is just not about adding colors and attractive taglines to your mobile site but making it smart and efficient.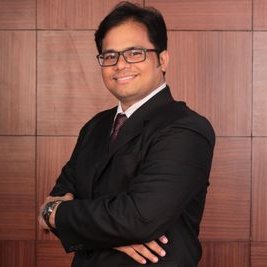 Written by:

Jitendra Raulo

Jitendra Raulo is the Founding Director at Aarav Infotech India Pvt. Ltd., a leading Web Design and Digital Marketing Company with 11+ years of experience and having headquarter in Mumbai, India, and Support Centre at Bhubaneswar, India, he is actively working with Start-ups, SMEs and Corporations utilizing technology to provide business transformation solution.