Google and search engines are constantly evolving the SEO landscape to not only bring the best possible content but also to imbibe some of the most subtle and significant changes in the way we use technology today, to make it more user-friendly. This includes Voice Searches, AMP, RankBrain, etc. Here are some of the key trends we can look forward to in the SEO space in 2017:
1) Accelerated Mobile Page (AMP)
Google has moved to AMP Protocol for indexing the pages since February 2016. It contains three parts - AMP HTML, AMP JS, and Google AMP Cache. It allows for building web pages for static content that render speed and improves page performance considerably. It is also considered to have a significant impact on ranking in the upcoming year as Google links AMP pages in all its search results. Many companies providing SEO Services are already looking to optimize for AMP as it is expected to gain more momentum in 2017.
2) RankBrain
2017 is also going to take us back to basics, i.e; Rank tracking. Google's Rankbrain has a huge impact on SEO management as it requires keyword optimization, based on which, the user is likely to search or mean instead of carrying out a literal word-based search. The RankBrain AI System will get smarter and crucial to the ranking process in the future. It will allow an SEO company to complement their research with Google's 'related searches' results for the targeted keyword and build organic content around it for better page response. RankBrain allows building resources that can be useful even when not all keywords can fit in the article.
3) Long content will cease to be attractive
Search Engines place a lot of emphasis on the content to index websites. With the increasing number of mobile searches, the content needs to be rich yet concise. Also, Google often displays the required content in the search results directly, be it webpages, videos, or even info-graphic images. Rich or visual content can help the owners achieve enhanced listing on search engine results page compared to the lengthy write-ups which even compromises the upload speed.
4) SEO for Mobile-First
In the upcoming year, Google and search engines will continue to focus on bringing the best and the most relevant content to their users as one sees the mobile search volumes surge. With the increased mobile searches and Google's mobile-friendly algorithms for better SEO, trimmed sites with less loading time and user-friendliness will have better domain authority and keyword ranking.
5) Voice Search
More and more millennials use voice search and using virtual assistants like Siri and Google Now on their smartphones. About 20% of the Google searches are voice-based and the numbers will continue to rise in 2017 as well. SEO for voice search requires a better understanding of what a user is likely to search for or speak – including buzzwords, slang, etc, to optimize search results. In the world of 24/7 connectivity, content engagement is key for an online marketer. Hence it is imperative to be mindful of upcoming trends.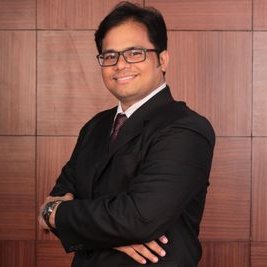 Written by:

Jitendra Raulo

Jitendra Raulo is the Founding Director at Aarav Infotech India Pvt. Ltd., a leading Web Design and Digital Marketing Company with 11+ years of experience and having headquarter in Mumbai, India, and Support Centre at Bhubaneswar, India, he is actively working with Start-ups, SMEs and Corporations utilizing technology to provide business transformation solution.