Search Engine Optimization(SEO) is a great way to reach potential customers looking for your products or services with high website rankings in organic search engine results. Now attract a huge amount of organic traffic to your website with Technical SEO.
People usually hire SEO services to optimize their websites for search engines such as Google, Yahoo, Bing, etc. This attracts organic search traffic and boosts your page rankings on the Search Engine Results Page(SERP) when online users search for keywords related to your company.
Importance of Technical SEO
SEO can be achieved through Technical SEO and Content Marketing. Technical SEO creates an SEO-ready structure for your website as per the search engine guidelines while Content Marketing builds valuable content to generate organic traffic.
Technical SEO enhances a website's architecture making it easier for search engines to find your website among others. It creates a path with strategic use of keywords by indexing pages, checking site responses, and building the site's capability. Technical SEO Experts use specialized tools to find all the technical data related to a website. This data helps them to determine the health of a website and why it is ranking low in SERPs.
Technical SEO analysis is used to understand a website and identify issues to plan corrective measures. These measures are carefully planned and relevant changes are made to website codes to optimize the website. Also. keywords are carefully embedded in web pages without keyword stuffing.
Content Marketing improves your website traffic but technical SEO creates a way for it to work effectively. Therefore, Technical C
You need to resolve some of these Key Technical SEO Issues
Broken Links, Redirects & the 404 Page
Broken links on a website can lower search engine rankings. Through SEO analysis, you can check for all the broken links on your website and create suitable redirects for these pages or remove them if they are no longer required. Similarly, 404 error pages affect your rankings too. It is better to have 301 redirects than a 404 error code that has no authority.
Schema Markup
Schema Markups are a set of markups that are used by webmasters for SEO purposes to embed structured data on websites. This action enables search engines to easily discover the website. It tells the search engines about the page and can highly increase the click-through rate.
Custom Tag
Custom tags are written to make your web pages more relevant to search engine bots looking for relevant data as per specific keywords or phrases. You can include keywords or phrases in your tags most relevant to your web pages.
hreflang Tags
These tags are used on web pages to indicate the language used in the web pages. With hreflang tags, search engines will show results based on location as per the language.
Meta Tag language
With Meta Tag language, search engines can determine the language of the websites. This tag communicates the languages supported by the website.
XML Sitemap
Adding an XML Sitemap to your site helps Google and other search engines to crawl through your website easily and find relevant data. It also helps to prevent duplicate data from affecting your rankings. For huge websites, XML Sitemap can be used to direct search engines to more relevant pages on the website.
Image XML Sitemaps increase your rankings in the search engine image results. Video XML Sitemaps help to index videos and boost their rankings in search engine video results.
Google is a popular search engine that continues to attract maximum online search engine users from across the world. Only a Technical SEO expert can increase the organic search traffic to your website. An SEO Services company has the technical experts to help you with SEO analysis and tackle these Technical SEO challenges and thereby improving your organic reach multifold.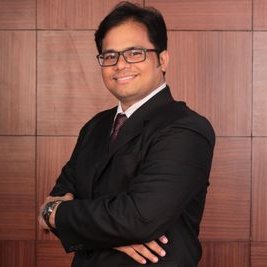 Written by:

Jitendra Raulo

Jitendra Raulo is the Founding Director at Aarav Infotech India Pvt. Ltd., a leading Web Design and Digital Marketing Company with 11+ years of experience and having headquarter in Mumbai, India, and Support Centre at Bhubaneswar, India, he is actively working with Start-ups, SMEs and Corporations utilizing technology to provide business transformation solution.