These are unusual times when a pandemic is making businesses anxious and website maintenance services are relevant more than ever. The pandemic came as an unexpected guest and impacted businesses mainly the brick-and-mortar ones. The ones with well-maintained websites were quick to adapt and benefit from the trend of the surge in online shopping. For service-based businesses without a standard fee, engagement and improved online services were the only choices to keep their businesses going.
Website maintenance packages are provided by competent web design and development companies to help companies keep their online businesses going. Here are a few ways to keep your website stable for a steady business during the pandemic:
1. Website updates
Whether it is WordPress or another platform, it doesn't matter. Some updates are released from time to time for performance tweaks or fixing bugs and security vulnerabilities. Wondering why this is necessary? Error pages, slow loading speed, etc. are all the issues that will continue to annoy your website visitors and this may result in loss of business for your company. Therefore, updating your website should be an important part of your business. Also, during the pandemic, there are opportunities for you to get more business from happy users using online referrals. Many of their friends who are interested in your product or service are likely to be spending a lot of time online working from home.
2. Security is key
With most people around the world spending an excessive amount of time online on their various devices, cyber-attacks have increased. You need to have the necessary website security in place too. Website maintenance services generally include some sort of monitoring and security support to keep your website secure. In addition, website security certificates are not just important for ensuring secure transactions but also for winning customer trust and improving search engine rankings.
3. Reach your customers with SEO
SEO is not just about adding important keywords to your search pages. When the pandemic hit businesses worldwide, every business began focussing on improving their website's SEO and user experience. And so, did your competitors. Technical SEO to improve website issues is one of the important areas which your web maintenance team can help you with.
4. Strategize with analytics
Discover your customers with the advanced analytics capabilities available today by integrating your website with tools such as Google Analytics and more. Learn more about your customers by studying their interaction with your web pages. Accordingly, improving the pages where visitors spend less time on your website and promoting the products/services that enjoy the maximum traffic on your website.
5. Don't forget Customer Experience
Your customers may not be able to visit your store or office because of the restrictions or the fear that exist to manage the pandemic situation. The best you can do now is give your customers a great customer experience online through your website. Update your website with the latest information about your products, new launches, customer service channels, and offers.
Your web maintenance services expert will be able to ensure that your offerings are available to your customers without glitches.
If hiring in-house website support experts is not feasible for your business, you can look at exploring the web maintenance plans of Aarav Infotech. Apart from offering reliable services by technical experts, Aarav Infotech provides clients with prompt remote support and a ticket-based support management system.
To discuss further, call + (91) 22-28594142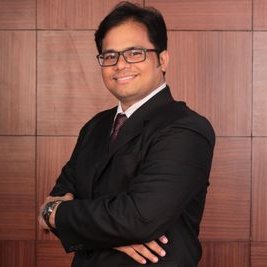 Written by:

Jitendra Raulo

Jitendra Raulo is the Founding Director at Aarav Infotech India Pvt. Ltd., a leading Web Design and Digital Marketing Company with 11+ years of experience and having headquarter in Mumbai, India, and Support Centre at Bhubaneswar, India, he is actively working with Start-ups, SMEs and Corporations utilizing technology to provide business transformation solution.