Most businesses create a website with the sole purpose of selling their products and services on the site. This can only happen when your prospective customers can find your site when they search on popular search engines such as Google and Yahoo. This is why designing an SEO-friendly website is so important since it can help the site achieve a better ranking in search results, which in turn will drive more visitor traffic to your website. Our aim here will be to look at some of the important SEO aspects which are to be kept in mind while designing a website so that it is search engine friendly. Designing an SEO-Friendly Website
1. Image Optimization
One important aspect of search engine optimization is making the site load faster. Images have an important role to play in this regard since large images can make the site load slowly and negatively affect SEO for the site. The solution is to select images that are not very large, are of the maximum size of 100kb, and at most 72dpi resolution. Image compression can also be used to reduce image size and all images should have proper SEO-optimized keywords as an ALT tag.
2. URL Structure
URLs help the search engine understand what any particular page is about. Hence, it is important to create URLs for all the pages which are meaningful and properly categorized. For example, it is a lot better to have a URL for the logo design page under the web design section as site.com/web-design/logo-design.html rather than a dynamic URL like site.com/cat1/item?=2982.
3. Use of Keywords
Apart from using keywords in the ALT tag for images, it is necessary to have selective use of keywords in other parts of any page such as in heading tags, page titles, meta descriptions, navigation, footer links, filenames, and breadcrumb trails. Proper keyword use in all these sections will ensure the right optimization of every page, but you need to make sure only keywords that are relevant for any particular page are used in it.
4. Proper Accessibility
You will only be able to achieve better conversions on the site as well as ranking if your site is properly accessible. It means that your website should be viewable in most of the current browsers and works seamlessly on smartphones and tablets. Smartphone reach is growing by the day and if your site does not work on mobile phones then you will be losing a large percentage of visitors who might become your prospective customers. If your site is visitor friendly, it will also be search engine friendly.
5. Use of Flash Elements
Flash can make your site load slowly as well as hard for search engines to crawl and index. This will, in turn, reduce your ranking in search results and visitor traffic. If all the content is within Flash then search engines will not be able to read it and you will not gain any SEO advantage from content be it of any length. Thus it is important to only use Flash sparingly so that it is only part of a section of the page. As we can see many important SEO aspects can be included in any web design. We as a web development company have experienced and certified web designers who are well versed in all SEO aspects and can create a site that looks great, both from visitor and search engine perspectives.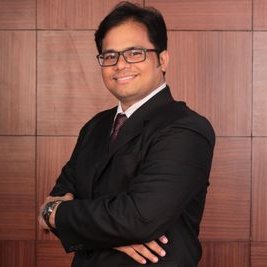 Written by:

Jitendra Raulo

Jitendra Raulo is the Founding Director at Aarav Infotech India Pvt. Ltd., a leading Web Design and Digital Marketing Company with 11+ years of experience and having headquarter in Mumbai, India, and Support Centre at Bhubaneswar, India, he is actively working with Start-ups, SMEs and Corporations utilizing technology to provide business transformation solution.