Introduction
Website maintenance is a complete package that deals with several issues like broken links, missing images, erroneous texts, absence of page titles, ignored feedbacks, etc. It makes the website smooth for the visitors who would otherwise leave the website. Some people do not give importance to website maintenance because they think once the website is launched it will sustain itself. This can lead to a loss that is not calculated by these people. Website maintenance affects the online or digital presence of your business. Regular website maintenance improves the SEO which improves the Google rank of your website in return. Aarav Infotech is one such website maintenance company that provides affordable packages and visible results that will enhance the performance of your website.
Website Maintenance Strengthens the Operational Integrity of a Website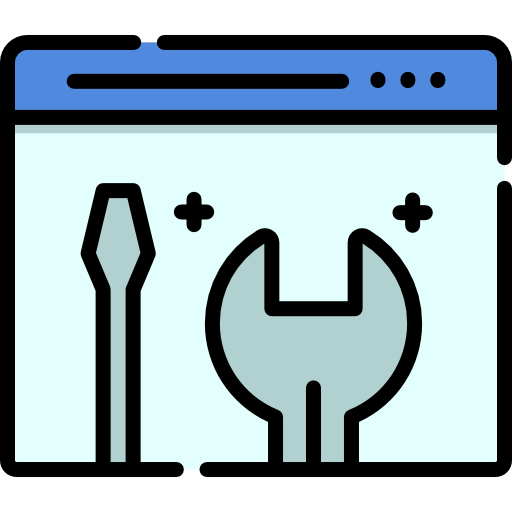 Updated Content: Website maintenance makes sure to update the latest content on your website. Repetitive or old content gives a bad impression of your business and brand. New content with valuable information seems productive to your customers. If the content on your website functions as a knowledge base it will attract more visitors. If you do not update your content people will not show any interest.
Infrastructure Surveillance: If you want to make sure that the infrastructure of your website is strong then you should opt for website maintenance. It keeps your website free from technical glitches and makes it fast. The lesser the loading time of your website the more impressed will be your visitors.
Impeccable Quality: If your website carries grammatical errors in its content, error pages, large images that take a long time to load, unpleasant graphic design, or background then your website will not give the desired results. You must keep an eye on these factors. Website maintenance can resolve all these problems and can give impeccable quality to your website.
Ensuring Workability of Forms: The forms of a website generate leads. When people visit your websites they fill these forms sometimes. The more they fill the forms the more contacts you will get which will turn out to be potential leads later on. Therefore, it is very necessary for these forms to function well. Otherwise, people will not fill them. With website maintenance, these forms are checked and corrected every month.
Smooth Navigation: Website Maintenance makes sure to give your visitors a good experience with your website. They should be able to navigate through the website smoothly. If the visitors can reach their desired places on your website easily then they will be inclined to know more about your brand and eventually to do business with you.
Revenue Growth: eCommerce websites must not have any technical problems as they can lead to revenue loss. The financial transactions between the customer and you should be undisturbed. If your website is slow then no one will do business with you. Website maintenance can solve this problem.
Safety: Above all, website maintenance makes your website safe. There are many hackers and fraudsters waiting to attack unmaintained websites. Apart from the details of monetary transactions, there can be valuable data about your clients that should be kept private. Therefore, your website should be maintained on a regular basis.
Data Backup: Your website can collapse at any time and this will lead to a lot of data loss. This data can not be retrieved. Website maintenance keeps the backup data of your website which can be recovered anytime and it will make sure that your website does not crash in the first place.
Conclusion
Are you facing any of the above-mentioned problems? Are you looking for solutions? You have found the right place for it. Aarav Infotech is one of the leading website maintenance companies in India. To know more about our services and packages please visit our website https://www.aaravinfotech.com/. Professionals are waiting for you. You can call us at +(91) 22-28594142 / 28509920 or mail us at sales@aaravinfotech.com.
Key Takeaways
The operational integrity of a website influences its performance.
Website maintenance keeps the content of your website up-to-date and its infrastructure infallible.
The quality of your website and feedbacks are also a part of website maintenance. It upgrades the quality and answers the feedbacks.
The navigation panel of your website becomes easy to use through website maintenance.
The technical glitches are resolved which saves the revenue loss of eCommerce websites.
Website maintenance secures your website from threats.
It also deals with SEO and data backup.
Posted by:

AI Digital Team

We the team of Aarav Infotech being technological experts, have 9+ years of experience in content marketing and blogging. We invest our time in Research and Development to fine tune our information that we provide through our blogs. We have team of ace professional to embrace innovative ideas to provide you with the latest and up-dated information about the changing happening in the digital world. Our main motive is to share ideas and thought with effective blogging.