So, you want to start an SEO campaign. But are you prepared to taste success with higher rankings in search engines? We give you a checklist of the important points to be covered before you begin your SEO campaign.
Audience - Who are you trying to reach? Unless you define your target audience, you cannot start a campaign. Starting an SEO campaign without creating an audience profile would be like starting a journey without a destination. If you start without an audience profile, you will lose out on the majority of your online target audience. A reliable SEO company will build your audience profile as the first and foremost step.
Niche - Are you a phone manufacturer, phone dealer, or phone reseller? Whether you have a product or service, finding your niche market is essential for planning a good SEO campaign. Creating SEO content for online users who want to buy a used phone won't help if you are a seller of new phones. With the best SEO company in town, targeting your niche market becomes easier.
Keywords - From the long tail to the short tail ones, you need the right set of keywords in your SEO campaign for maximum impact. Keyword planning, Keyword implementation, Keyword Analysis, Keyword density, and other factors are part of Keyword strategies created by an experienced SEO company. Only the best in SEO Services know about the most effective tools used in the industry. The best SEO company possesses handy tricks to plan the right keywords for your business.
Traffic - Will you consider more shoppers or passive visitors a good sign for better business? The traffic of a website is considered important by a good SEO company to get the right customers or users who will fulfill the campaign objectives. The quality of the traffic from other websites to your website makes it easier to tighten the campaign by putting efforts in the right places.
Conversion Rate - If a user visits a shop just to check rates without making a purchase then there is no contribution to sales or revenue. Conversion rate is the percentage of users who eventually invest or take the actions that you want them to. Conversion Rate Optimization (CRO) is carried out by an SEO Services company to increase the conversion rate. Find out how much of your efforts through the SEO campaign will be successful with an estimated conversion rate. Aim for a higher conversion rate to gain optimum results from your SEO campaign. There is no magic pill to become a huge success in search engines overnight. If you incorporate the given points in your campaign preparation, you increase your chances of achieving your SEO campaign goals. Need help with your SEO campaign? Do you want it to be executed by the stalwarts of the best SEO company? We are an ISO 9001:2008 certified company with proven expertise in running SEO campaigns. Get in touch with us to know more.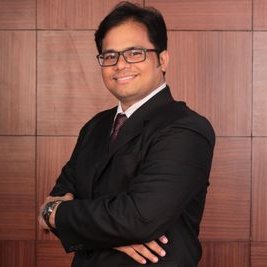 Written by:

Jitendra Raulo

Jitendra Raulo is the Founding Director at Aarav Infotech India Pvt. Ltd., a leading Web Design and Digital Marketing Company with 11+ years of experience and having headquarter in Mumbai, India, and Support Centre at Bhubaneswar, India, he is actively working with Start-ups, SMEs and Corporations utilizing technology to provide business transformation solution.