Nowadays, people depend a lot on search engines to seek any form of information. A website is the first step in making people aware of the existence of a business. A website not only provides business information but also is an excellent platform for marketing its products and services. Besides, it can also serve as an e-commerce store for online shoppers. As a result, businesses are putting a lot of importance on building their official website to attract more clients. However, many start-up companies prefer to build their websites instead of hiring a professional, and it has been found that the majority of those start-ups fail in their business because their website is built in an amateurish way. Hiring a professional that deals with web design in India can take away a lot of burden from the business owners as they do not have to think about Search Engine Optimization or web coding and can focus their entire attention on developing their business. Let us discuss the various reasons why one should hire a professional web designing agency.
Expert Guidance
One of the most important reasons, for which one should hire a professional for designing their website, is to seek benefits from their expertise in this field. The knowledge and experience of a professional who deals with website design in India will help a new business to develop a website as per their need. Designing a website involves knowledge of machine languages or different software applications. Besides, a lot of issues can appear in the phase between designing and finally developing a website. As a result, hiring a professional ensures that the business owners can rest assured that their website is taken care of to achieve the purpose for which they are being developed. Besides, a professional web designer can also help business owners in purchasing and registering domains, website hosting, e-mail configuration, and various other services.
Process
Every professional website design company in India follows a definite process based on their experience while developing a website. The different steps involved in this process are:
Strategy - The first step involved in developing a website is finalizing a strategy. Research and preparation for starting up a business serve as the basis for designing and further developing a website.
Design - This step involves finalizing the visual appearance of a website including various custom design elements.
Build - This step involves transforming the vision of the design into reality. The website developers further develop the functionality of the website and add the contents to it.
Test - This step involves testing the functionality of the website on different browsers as well as different devices.
Launch - This step involves adding any elements if required and launching the website to a live server.
Report - In this final step, the site performance is monitored, and regular updates regarding the contents of the website are carried out. This step is frequently repeated to increase the performance of the website.
Cost and Time Effective
Another benefit of hiring a professional website company is that they can help a business owner to save a lot of their time and money. For example, if a business owner decides to build their website, they have to put a lot of time and effort into building the same. As a result, it would be hard for them to put their entire concentration on their business. Besides, even after putting in a lot of time, effort, and money, they might not get the desired result and make the most of their website. In the end, their valuable time and money will be invested without any fruitful result. Whereas, hiring a professional, though involved payment for their service, the results achieved would be more than what they paid for. Besides, their professional attitude helps them to build their client's website in a fixed time, which is another added benefit.
Industry Foresight
The work of professional agencies that deal with website design services is not just limited to the designing and development of a website. They also keep a lookout for the upcoming developments and functionality of websites and the introduction of new applications. Their foresight helps in building websites that can survive in the growing digital world and also reach their potential tech-savvy clients.
Scalable Service
When the website of the business is first launched, it might have limited features. With the expansion of their business, their requirements change and they might want to add various additional elements to their website. A professional agency having experience in website development services can come in handy in this type of situation. Their expertise does not just lie in designing or developing the initial appearance of a website, but they also provide the flexibility to add enhanced functionality when required, without redeveloping their entire website.
Updated Resources
The benefit of hiring a professional agency is utilizing their knowledge regarding the trends in terms of website developments. This knowledge can help the agencies to plan their clients' websites as per their needs and yield optimum results. They are always in sync with the current trends and have an efficient team with updated resources which is useful in developing websites depending on the type of business for which they are developing their website.
Customer Support
Another benefit of hiring a professional agency that renders website designing services is that they provide customer support to business owners at every step during their start-ups. This helps them manage their business operations effectively and efficiently. Hiring professional website developers helps business owners make a professional virtual appearance in the digital world and attract more clients. When the virtual appearance of the business is being taken care of by the agencies; the business owners can divert their entire attention to developing their business. Besides, it is very important to select the right agency, that can help a business to achieve the optimum benefits from their websites.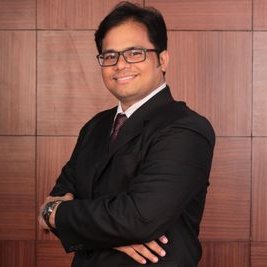 Written by:

Jitendra Raulo

Jitendra Raulo is the Founding Director at Aarav Infotech India Pvt. Ltd., a leading Web Design and Digital Marketing Company with 11+ years of experience and having headquarter in Mumbai, India, and Support Centre at Bhubaneswar, India, he is actively working with Start-ups, SMEs and Corporations utilizing technology to provide business transformation solution.