SEO is really important if you are in internet marketing. Many who run their businesses online don't know how to use this tool and those who are knowledgeable, also stumble at times in executing their SEO strategies to get desired results. Popular search engines like Google use complex algorithms and numerous ranking factors in determining the most relevant websites for particular search terms. The hardest part is to create content for your website to optimize its rankings. For this, you have to primarily rely on expert SEO services.
Here are some ways you can adapt your SEO strategies for 2016:
1: Create an influencer for your website As the name suggests, an influencer would influence people. In other words, to have an influencer for your website would mean more people would link to your site, share your blogs and earn the trust of your website visitors. It is best to have someone who is a subject-matter expert, and familiar with the content made for your website as your influencer.
2: Adopt a content marketing strategy Your content should always focus on top keywords. When the title or content contains the keywords, it can rank itself on search engines. Content such as blogs, videos, research reports, webinars, etc created helps in expanding your links on the internet. Generating links is very helpful when your site gets linked to other websites and earns several shares on social media. You should also generate new content regularly which would make your website appear alive and active on Google. This would boost your ranks on Google.
3: Create powerful backlinks to your website content Apart from those already mentioned, you should separately work on creating backlinks for your pages. You can write for large publications and conduct industry reviews. You can take the help of your SEO services to aid you in the digital public relations domain.
4: Make your website ready for a mobile version Google made a major update in 2015 known as 'Mobilegeddon'. This meant the sites which did not have a mobile version lost out on Google rankings in the mobile search list. For 2016, you should eye for responsive design, mobile sub-domain, or dynamic serving- the three eligible options for a mobile site by Google, and make ready the mobile version of your website.
5: Make your site secure by making it HTTPS The 'S' in HTTPS means security and if your URL leads with HTTPS, it means that your website is secure. Google is pushing hard for HTTPS, such that it is giving a ranking boost for secure sites. If your site isn't secure, 2016 is the time to do it.
6: Add schema.org markup Schema.org is a markup that you can put in the code of your website. It allows several things, telling Google which image on your site is your logo, letting Google locate your reviews, videos, your company profile, etc. With these essential strategies, you should now consult your SEO expert. There are many SEO companies to come across, but apart from their expertise, you should choose affordable SEO services on offer.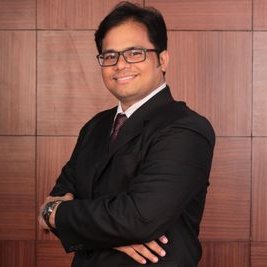 Written by:

Jitendra Raulo

Jitendra Raulo is the Founding Director at Aarav Infotech India Pvt. Ltd., a leading Web Design and Digital Marketing Company with 11+ years of experience and having headquarter in Mumbai, India, and Support Centre at Bhubaneswar, India, he is actively working with Start-ups, SMEs and Corporations utilizing technology to provide business transformation solution.