Websites are at the forefront of the internet. There are millions of websites on the web. To make it stand out and have the desired impact, you need to make your website look great as well as function smoothly. Here are the top 10 website design tips that will help you create highly professional and functional websites.
Use these ten tips in your upcoming website design project to achieve excellent outcomes and have a significant impact.
1. Simplicity is the Key
Make your website simple and clean. If your website looks complex, then people will leave it after taking the first glance. This will increase your bounce rate, which is bad for your website. Do not clutter your website with unnecessary and unwanted elements. Place the most important elements and information in the right place to make your website more attractive as well as effective. On the home page, keep the content to a minimum. If you want to add a lot of content, then put it on the inner pages. This principle is followed by many of the great website design services providers like Aarav infotech.
2. Keep Your Design Consistent
Make your website consistent throughout. Use a similar font style for headings, subheadings, paragraphs, and so on. Apart from that, use colors that are consistent and match your brand identity. Use similar images or design elements throughout your website.

3. Improve Readability
Make your website more readable. You can achieve this by using less content, good fonts, and using contrast in the right way. Many people put text on the top of the images. This only clutters the design and makes it look bad. Instead, you can use a dark overlay or a text background color to make it stand out and be more readable. Alongside this, you also need to give importance to spacing, font size, and text clustering.
4. Responsiveness
In today's time, responsive design is a must. These days, creating a responsive website design is incredibly simple. You will lose out on a lot of visitors and customers if you do not make your website responsive. If you don't want to make your website fully responsive, you can still make it responsive enough so that the text is readable and the message is understood. Responsive designs are much more rewarding in the long term.

5. Simple Navigation
Make your website easier to navigate. You can achieve this by using a simple menu structure and a better page hierarchy. To further enhance your navigation, you can add a back-to-top button on your website.
6. Have a Purpose
While building your website, always keep your purpose in mind. Try to bring it forward in every aspect possible, be it design, content, or whatever else. A purposeful website design will convey your message in a better way.
7. Clear CTA
Having a well-placed Call-to-Action button on your website can boost your conversion rate by manifolds. Design a simpler CTA button with provoking text and a contrasting color. Make it more clickable.
8. Create a Color Palette
Do not use every color on your website. Your website will become worse as a result. Choose specific colors that will convey your brand identity and make your website stand out. You need to use this color palette throughout your website to make it consistent. A color palette generally possesses 3 or 4 or 5 colors, not more than that. Avoid using extreme colors and highly contrasting gradients.
9. Loading Speed
In this busy world, if your website loads 1 second slower, you can lose a lot of your website visitors. So, while designing your website, you have to take every necessary step to make it load faster. You need to optimize your images and videos, as these are the files that take a very long time to load. For better audience retention, you can target a 3-second load time or lower.
10. Minimal Ads
Ads are a great source of revenue. But overwhelming amounts of ads can annoy your visitors. So place ads to an extent that will be suitable for both you and your audience. If you are a service provider, then it is best not to show any ads to your customers. In the end, make the number of ads minimal and be more professional.
Hope that you find these tips helpful. Check out our other blog posts for more interesting topics and information related to website maintenance services, website design, and SEO. If you are looking for great website design service providers, then consider our top-of-the-line website design services for the best results. For any of your queries, mail us at sales@aaravinfotech.com.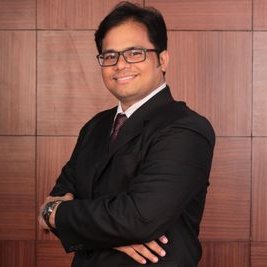 Written by:

Jitendra Raulo

Jitendra Raulo is the Founding Director at Aarav Infotech India Pvt. Ltd., a leading Web Design and Digital Marketing Company with 11+ years of experience and having headquarter in Mumbai, India, and Support Centre at Bhubaneswar, India, he is actively working with Start-ups, SMEs and Corporations utilizing technology to provide business transformation solution.