What's the big deal about SEO? It is a big deal. Otherwise, why do you think every business, from startups to business conglomerates, is focusing on optimizing its search rankings? Search Engine Optimisation or SEO brings so much to the table for businesses that they simply cannot ignore professional SEO services by SEO experts. So, here are 10 reasons that justify why every business needs SEO: 1. Online Branding through search engines Google receives billions of search queries from online search users from across the world. Chances are they are your B2B or B2C target audience who are searching for your brand or specific services related to your brand. Every online user uses a different set of keywords to search for your brand. They may even type in the wrong spelling of your brand. Who knows? Well, experts from the best SEO Company can find out those keywords for you. And so, your brand name should be on the search engine page results for all the relevant keywords. If the users don't find you, they may even consider your brand to be of less value compared to other brands that are showing up in the search results.
2. Attract online users to your website
Get more page visitors to your website with the strategies created by an SEO Company, that increase your online visibility through white hat SEO techniques. Search engines run based on algorithms that get updated from time to time. Experienced SEO specialists have developed their SEO skills and have updated themselves with the new guidelines that come along with every algorithm update. They understand how search engines function and what actions can be performed to improve the rankings of your website.
3. High chance of customer conversion
When you attract relevant online visitors to your website and social media pages, the chances of converting their page visitors into your desired action such as making a purchase or filling up a query form become easier.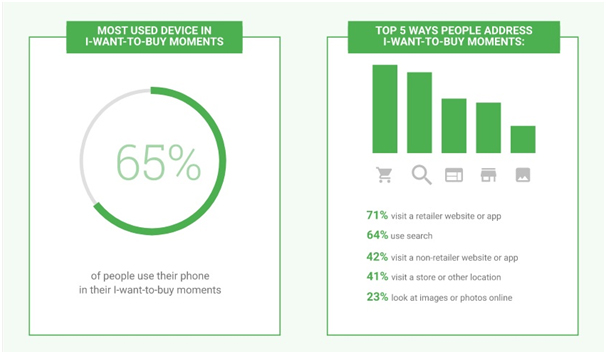 Source: 64% of Smartphone users used search to make decisions in a Google Survey To understand how smartphone users make decisions, Google asked 1000 smartphone users to create a mobile diary of how they meet their needs. 64% of smartphone users said that they use search to make decisions when they are ready to invest in something. Well-written Meta descriptions by SEO professionals can increase the click-through rates in search results. From the search results page, online search users are led to your website or landing pages. Quality content with SEO tactics works wonderfully for motivating page visitors to complete your desired action and increase lead conversion.
4. Better ROI
SEO has been proven effective for different kinds of businesses across industries. You may spend a fortune on different forms of traditional advertising such as radio, television, newspapers, pamphlets, etc. A pamphlet or newspaper might end up in the wrapping of food or something like that. With online analytics tools, SEO efforts can be measured. Better leads from SEO translates to better sales and eventually, a better ROI.
5. Tackle competition
Your competition uses professional SEO services to grab business opportunities. Why are you not reciprocating by growing your business through SEO? Go ahead, consult SEO experts. They can run SEO audits and create an effective SEO plan that works well for your business.
6. Optimized Website
Professional SEO services by SEO specialists involve on-page optimization and off-page optimization of your website. These experts improve your website by recommending search-friendly changes such as removing bad links, adding search-friendly codes, etc. An optimized website leads to a lower bounce rate and better visitor traffic.

7. Target location-based users
If your product or service offerings are limited to a specific location, location-based SEO targeting gets quality leads to visit your website. For businesses with target audiences spread across the world, International SEO services can be utilized.
8. Build Credibility
These days, if you are not there on search engines such as Google, your potential clients may get suspicious of your credibility. SEO specialists offering SEO services make sure that all the right keywords appear in your description among search engine results that build credibility. Say, for example, if you have certifications or awards that strengthen your credibility, SEO experts will highlight those strengths in search engines. This way, online users will want to know more about your brand and may develop trust for your brand.
9. Insights into the target audience
If you have hired experts who offer professional SEO services, they will study your website and brand in-depth. You may even be surprised to come across insights about your target audience when these SEO experts discuss their findings with you. Nuggets of important information from these findings can be used to create SEO strategies for effective SEO campaigns.
10. Long-lasting results / Better Website Usability
SEO services are known to give long-lasting results if the SEO implementation is done the correct way. Just be careful that you do not get lured toward unethical SEO providers who claim to deliver quick results. Black hat techniques are used to boost your rankings on the search pages by unethical companies. It does not give you long-term benefits and instead, your website may get blacklisted. The SEO Company will use white hat techniques to improve your search engine rankings naturally and gradually. Their SEO strategies will benefit you in the long term by building several quality links and using relevant content. Time is used wisely to build your online presence by providers of professional SEO Services.

Stay ahead of the competition by choosing SEO for business. Also, it is ideal to build credibility in search engines organically. So, why not enjoy top search rankings from professional SEO services that act professionally and follow ethical service standards?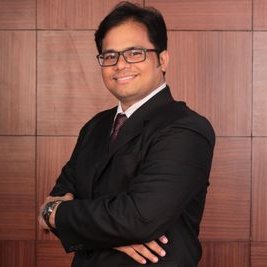 Written by:

Jitendra Raulo

Jitendra Raulo is the Founding Director at Aarav Infotech India Pvt. Ltd., a leading Web Design and Digital Marketing Company with 11+ years of experience and having headquarter in Mumbai, India, and Support Centre at Bhubaneswar, India, he is actively working with Start-ups, SMEs and Corporations utilizing technology to provide business transformation solution.